On May 30, 2017
0 Comments
Dell, express service code, model, Service tag
Every Dell computer has a Service Tag, or an Express Service code. These allow us to uniquely identifying a Dell device. All you need to do if find the sticker. This is generally on the underside or top of your device.
If it's a Dell laptop, this would be at the bottom of the case; on desktops this is normally on the top (or side) depending on the orientation of your case. Service tags are a 5-7 character long alphanumeric (letters and numbers) code. Express service codes are normally a 10 to 11 digit string.
Watch & Learn
Watch this video to learn how to find the Service Tag label on your Dell laptop or, if you cannot locate it.
View & Learn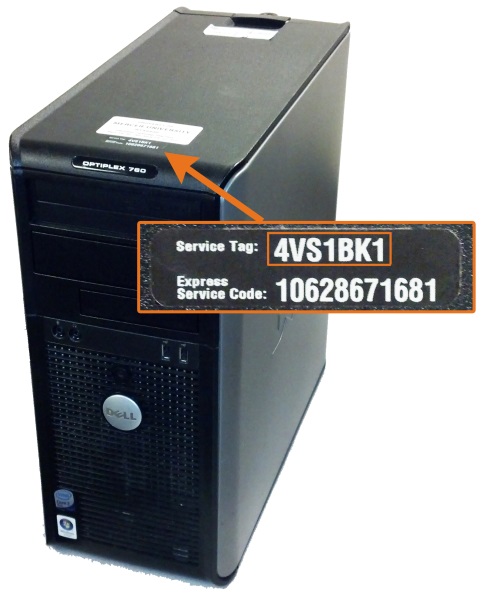 Having trouble finding your service tag? That's OK. You can use the Dell's automatic detection tool and this will get your Dell Service Tag directly from your laptop's motherboard. The tool is free to use!
Still having trouble locating your service tag or express service code? No worries, you can provide us with your model name, e.g. "Dell Lattitude E5440".
Related blog: Laptop Model Identifier
Some examples of Dell laptop product models:
Latitude
Inspiron
XPS,
Precision
Vostro
 Alienware*
Some desktop model types are:
Dimension
Inspiron
Optiplex
XPS
Vostro
Precision
Alienware*
*Alienware is subsidiary of Dell, essentially their "premium" laptop and desktop computer line. Their products are mainly geared towards gaming .
Related blog post: Do You Need a Gaming Laptop? 
Do you have a cracked screen?  We provide Laptop Screen Replacement and many more services.
 Contact us now or call at (240) 319-8862.